Four people were injured, including three firefighters, in a three-alarm fire that broke out at an apartment building on Chicago's Northwest Side and spread to two other buildings.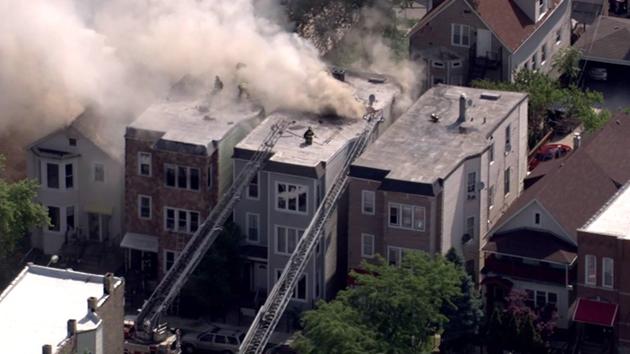 Firefighters responded before 9:30 a.m. to a three-story building in the 1800-block of North Kimball Avenue in Chicago's Logan Square neighborhood. When crews arrived, two of the three floors were on fire.
Chopper 7HD was over the scene around 9:45 a.m. Black and white smoke billowed out of the building and firefighters were on the roof.
Read more here.